Realmente Smart PopUp para WordPress
19.00 $
Category:
Plugins
Tags: #gallery, #lightbox, #popup, #responsive, #social, #subscribe, custom popup, form, gallery popup, locker, opt-in, optin, para, pop-up, Realmente, Slider, Smart, WordPress, wordpress popup
O mais completo e melhor já construído Plugin pop-up! Com mais de 100 recursos, você pode criar muitos tipos de pop-ups.
O Smart PopUp plugin tem recurso chave, a audição direcionada. Não exiba o pop-up para todos e a qualquer hora, seja inteligente e escolha o seu público.
Fora de "Carregar pop-ups da página" você pode definir os pop-ups na página de saída ou quando o usuário clica em botão. Além disso, os pop-ups do FaceBook e do Google Maps agora estão disponíveis.
Seja inteligente e crie seu próprio pop-up inteligente!


O que é Smart PopUp for WordPress?
Realmente Smart PopUp para WordPress é ótimo plugin que permite criar popUps ilimitados com uma user interface de usuário amigável. Você poderá então usar o shortcode ou código PHP em seus itens de conteúdo (postagens, páginas) ou modelos.
Alguns exemplos de PopUp:
Banner PopUp
Inscrição Aparecer
Curtir no Facebook Aparecer
Photo Slider PopUp
Google Maps PopUp
Form PopUp
Sair do pop-up da página
Saia da página Aparecer
onClick Aparecer
PopUp de rolagem
Vídeo PopUp
PopUp de conteúdo HTML
PopUp atrasado
CarClose Aparecer
Locker PopUp
Cookies informam pop-up
PopUp de publicidade
Com mais 100 opções agrupado em 9 seções, este plugin permitirá que você crie popUps totalmente personalizados.
Você pode definir cada elemento em valores absolutos (número de pixels) ou valores relativos (% com base no elemento relevante).
A ideia por trás deste plugin period criar uma ferramenta realmente útil para pessoas que têm interesse genuine em seu público e uma das características mais importantes deste plugin é a capacidade de filtrar os visitantes e apenas ser exibido para o público-alvo. Por exemplo, você pode selecionar a exibição do popUp apenas para usuários não registrados ou apenas para visitantes de primeira viagem. Você pode imaginar que tomar tais decisões requer algum tipo de informação sobre a visita e o visitante a ser armazenada, então você ainda tem essa informação disponível na seção de administração.
Se você quiser ser superagressivo com seus popUps, pode ocultar o botão Fechar e desabilitar a tecla Escape e clicar com o computer mouse discussion forum do pop-up e fazer com que o visitante observe a mensagem pelo pace que você definir.
Você pode ver mais na página do website do plug-in: http://wpindeed.com
Lançamento de novos itens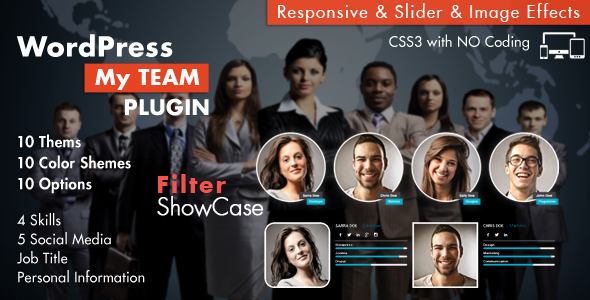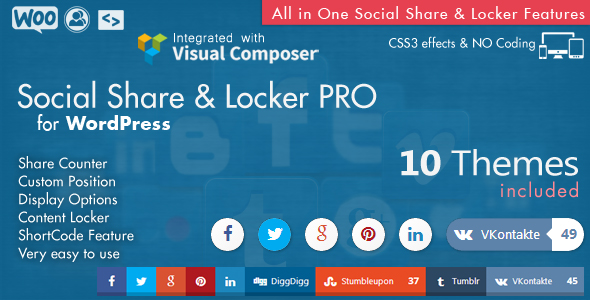 No futuro…
Este plugin já está em uso em alguns dos websites de nossos clientes regulares e sabemos que a próxima coisa que eles querem é ter bom sistema de visualização dos modelos. No que nos diz respeito, este é o próximo recurso que queremos incluir. Se você tiver alguma sugestão, por support, nos informe.
Requisitos
Se você quiser usar este plug-in, tudo o que você precisa fazer é instalar o WordPress 3.5+ e instalar o plug-in.
Tag
Subscription PopUp, Form Popup, Newsletter popup, slider popup, facebook popup, likebox popup, storage locker popup, subscribe popup, wordpress popup, advertising popup, leave popup, popup motifs, leave the web page popup, google maps popup, social popup, onpage popup , pop-up onclick, pop-up onmouseover, pop-up de código curto
Log de atualização:
Versão 4.8
- Fix Aweber OptIn Connection
- Improve WP MultiWebsite operations
- Performance renovations
- Update Slider slide carousel collection
- Compatibility with WP 4.8.x

Versão 4.7
- WP Dashboard renovations
- Fix messages as well as tags.

Versão 4.6
- Improve "Leave the Page" 
- Improve Control Panel Plugin
- ADD Home Summary Page
- "Popup Under" AddOn prepared

Versão 4.5
- Fix ShortCode Permalink problem
- Improve Export Subscription Results
- Improve Codes

Versão 4.4
- Improvement operations
- Extensions prepared

Versão 4.3
- Fix ShortCode Loop
- Add "Click on Page" Open Event

Versão 4.2
- Fix Cookies IE compatibility

Versão 4.1
- Fix "Don't Show" Feature
- Improvements View Pages Manage
- Fix No PopUp listing
- Improvements Content Option

Versão 4.0
- Improvements Design Dashboard
- Improvements Coding
- Improvements DB Structure
- Improvements One Show Popup Feature
- Improvements "Don't Show Again" Popup Feature
- Improvements utilizing "ShortCode" inside Popup
- Improvements "Preview" 

Versão 3.0
- Cookies Improvements

Versão 2.9
- Improved FaceBook LikeBox PopUp

Versão 2.8
- Update FaceBook LikeBox PopUp Loading
- Fix No. of Views
- Fix Add brand-new Template web page on FireFox

Versão 2.7
- Main core code enhancement

Versão 2.6
- Add FaceBook LikeBox PopUp
- Add Google Maps PopUp
- Improve admin user interface

Versão 2.5
- Add Slider Multi Image Popup

Versão 2.4
- Improve Time Scheduling Feature

Versão 2.3
- Add Form Builder PopUp
- Add Templates
- Fix IFrame Border

Versão 2.2
- Style PopUp Improvements

Versão 2.1
- Fix Admin MultiWebsite Menu
- Improve JS PopUp Content
- Fix Iframe Border None

Versão 2.0
- New Core Rewrited
- User Session Features
- User Refferes Features
- User Location
- New jQuery PopUp Effects
- PopUp Position Wrapper
- Add PopUp Time Management
- Fix Bugs Show In

Versão 1.9
- Improve Admin Manage PopUps Interface

Versão 1.8
- Add Show In Section

Versão 1.7
- Old WordPress variations Compatibility
- First Time PopUp Visit Reset Time Feature
- Select Users Device
- Add PopUp Mobile Features
- Add Close on Mobile Click function 

Versão 1.5
- Fix JavaScript PopUp Content 

Créditos
OwlCarousel
ckEditor
jQuery Flot
jQuery vMap
jQuery UI TimePicker
jQuery UI DatePicker
ColorPicker
iCheck JS
Bootstrap
FontAwesome
Glifos
classification: wordpress/add-ons
rate : $ 19
hashtags : #Realmente #Smart #PopUp #para #WordPress